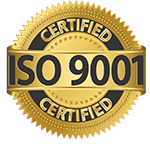 ISO 9001

ECE-R90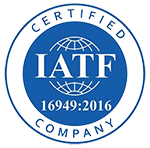 IATF 16949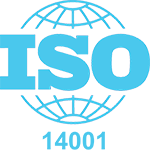 ISO 14001

SAE J2975
SB Nagamochi products meet requirements of ISO 9001, ISO 14001, AMECA, ECE-R90, Link Standard SAE J-661 Rated F&G, IATF 16949, SAE J2975
QUALITY WARRANTY
Chemical composition G3000 gray iron:
Quality Assurance System" is established on SB parts. Should any defects or malfunction be found and confirmed by us. This warranty also covers items sent incorrectly and confirmed by us, the claim will be compensated in accordance with the terms and conditions below:
Limit of Warranty a) In the event that the part is defective we will first attempt to replace it and if a replacement cannot be sent we will issue a refund for the total sale amount.
Exception of Warranty a) Parts in trouble we cannot investigate by its appearance being transformed and or harmed intentionally and carelessly. b) Troubles occurred out of accordance with such a proper and correct way of installation as tightening sufficiently, making sure of an existence of gasket, confirming a car of application, changing a part within a period of specified mileage, etc. c) Troubles in relation to such a disaster as an earthquake, a typhoon, a flood, a fire, an accident, etc. d) In a case that a purchase source is not identified of a part in trouble.
Procedure of Claim for Compensation Whenever any claims happen to occur against our parts, please be sure to remove the part in trouble and keep it carefully as it is just for our own examination and investigation, and send it back to us immediately.