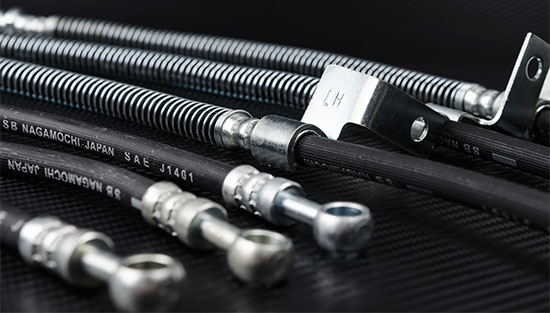 Brake hoses, clutches and steering boosters.
The brake hose is used on the lending place which metal pipes are not available or on the portion under the direct influence of motion and jolt from wheels. As the pressure level in the hydraulic pub pipes can be several tons and bearing in mind that hydraulic pub pipes are always under the pressure they should have several layers structure. In order to increase the durability, flexibility and strength they are armed with the synthetic high-durable fiber. The brake hose has rubber cover from the outside protects synthetic chords from dust, moistures and other aggressive components.
The Brake Hose Structure:
Inner rubber, EPDM standard Synthetic high-strength chord Midline rubber, NBR standard Synthetic high-strength chord Outer rubber, EPDM standard Fitting pieceClamp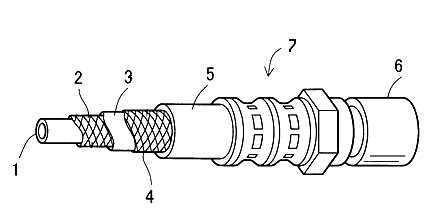 The armed brake hose allow increase the effectiveness of the brake system due to elimination of the pumping and decreasing the working pressure lost to help decrease the brake pedal way. The brake power in the armed brake hose is permanently even if the strain is extremely high.
Outer Protected Pipe:
In Order to have a better protection of the pipe, the metal protection is RMP TECHNOLOGY advantages.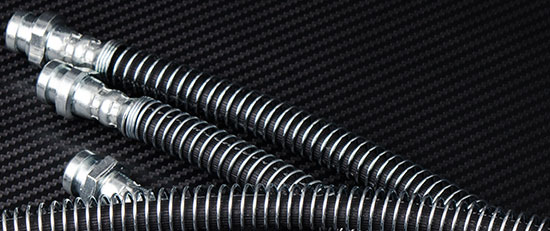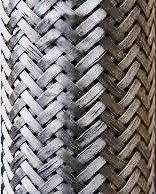 RMP, uses only the high-quality armoring, with the high control level of the armed top face gage. This is provided by the fully automated Twine Making Machines with the computer control of the waving usage. The inner surface hose quality is another important quality issue for brake hose. The little cavities on inner surface finish cause fast loss with the high pressure. RMP inspect strictly the inner surface quality control of both- materials used before assembly and inner surface of finished product.
Components
The quality of fittings used in the hose production is the main criterion of the brake system reliability. The main competitive advantages of the RMP products is the great variety of the fittings produced by non-welding cold pressing technology (full item made by on hole pies, that excludes the pressure lost over the fittings ) and high level of quality control for every item.