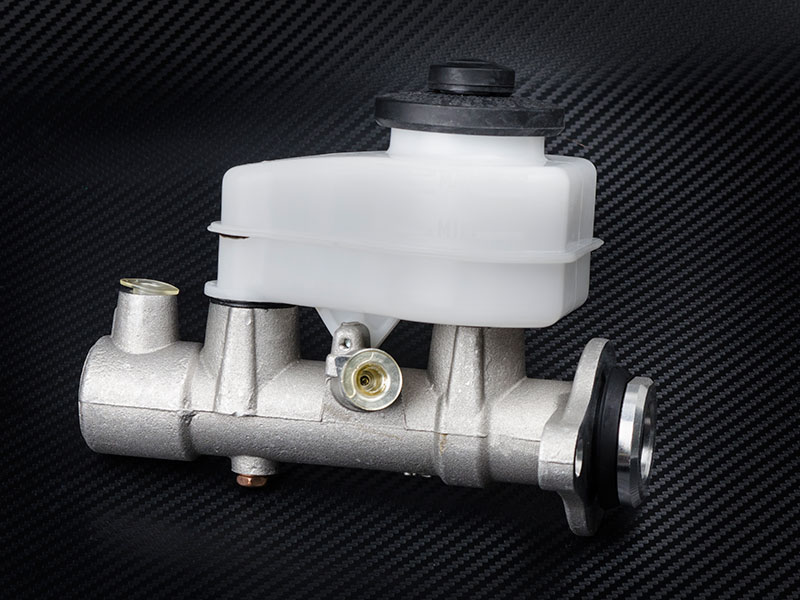 CYLINDERS
The master brake cylinder is a control device that converts non-hydraulic pressure (commonly from a driver's foot) into hydraulic pressure. This device controls slave cylinders located at the other end of the hydraulic system. The hydraulic pressure created by moving a piston (inside the bore of the master cylinder) toward the slave cylinder(s) compresses the fluid evenly, but by varying the comparative surface-area of the master cylinder and/or each slave cylinder, one can vary the amount of force and displacement applied to each slave cylinder, relative to the amount of force and displacement applied to the master cylinder.
The slave brake cylinder located in brake shoes compartment. It does resemble as a cylinder with two opposite pistons. This pressure makes its way through your brake system, eventually acting on the individual slave cylinders located at each of the car's wheels. This pressure pushes pistons in opposite directions in each slave cylinder, which in turn pushes on the brake shoes and stops your car.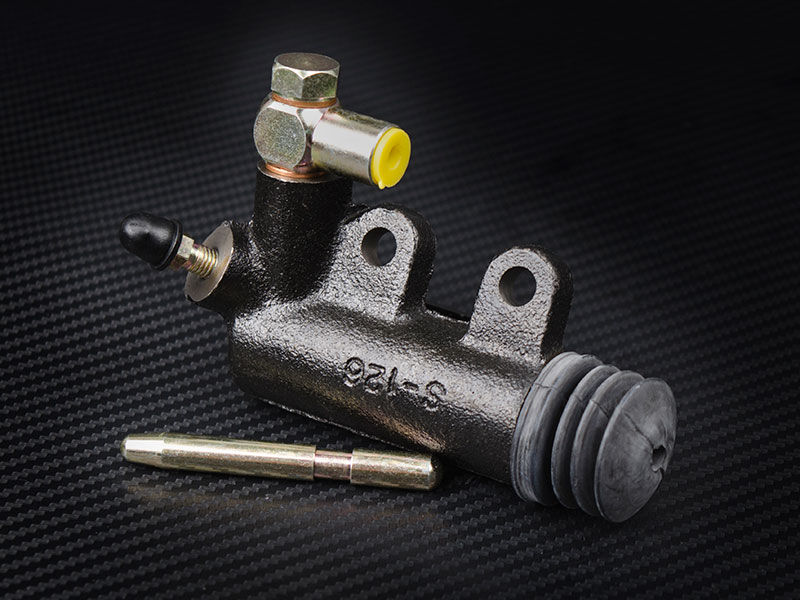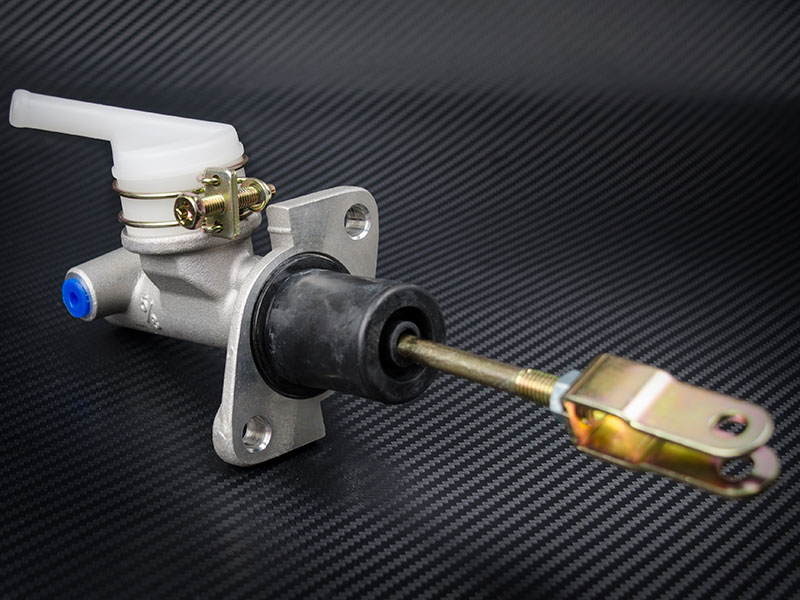 When the pedal is pressed, the piston in the clutch master cylinder is pushed in forcing hydraulic fluid from the master cylinder through the tube and hose to the slave cylinder (on the left). The fluid pushes the slave cylinder piston toward the open end of the cylinder pushing the push rod that connects to the lever on the clutch-operating shaft that in turn releases the clutch.
A clutch slave cylinder is a device used in the hydraulic clutch system. It is usually attached to the manual transmission by two bolts. The clutch slave cylinder has a rod that extends out every time hydraulic pressure is applied to it by the clutch master cylinder. The rod that extends out makes contact with the clutch fork. In this design the clutch fork is the one who activates the clutch pressure plate.